Concreta

Arturo Concrete is a cementitious floor that stands out for its colour shades and tough appearance. Perfect to combine with industrial interiors, robust furniture and unfinished materials. Applicable in offices, shops, residential homes, catering, health centres and schools.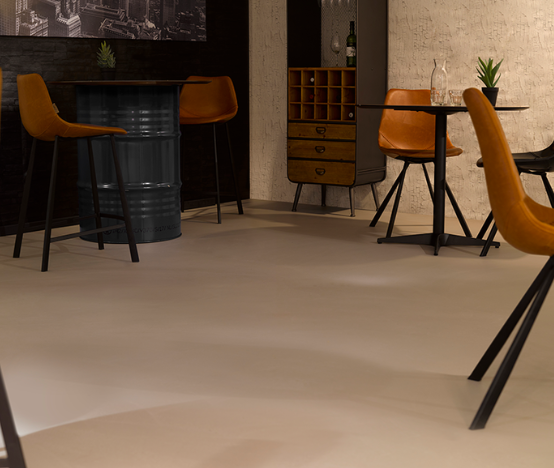 Benefits Arturo Concreta
Arturo Concreta is a robust, natural floor that is suitable for a variety of applications such as homes, offices, and stores.
Maintenance-friendly

Seamless

Available in 10 colours
Properties
Concreta
take a look at the many properties of Concreta
Suitable for underfloor heating
Suitable for underfloor heating
Arturo Concreta is suitable for underfloor heating. Cold feat are history!
Natural materials
The cementitious floors of Arturo give the interior a tough basis. They are perfect to combine with an industrial or land-based interior.
UV-stable
Concreta doesn't discolour and preserve it's beautiful natural look. The sun ensures that the shades of colour stand out even more.
Usable for renovations
Arturo Concreta can be used for renovations. So you get a completely new floor with little extra effort.
Arturo Concreta Colours
Click on a colour for more information or to download the sample.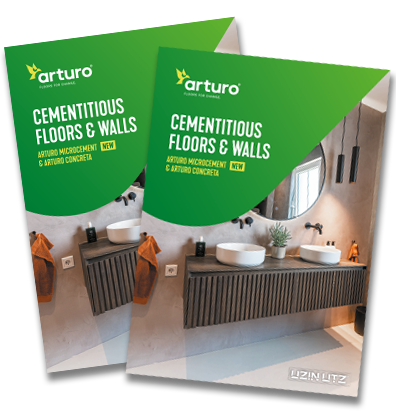 Blog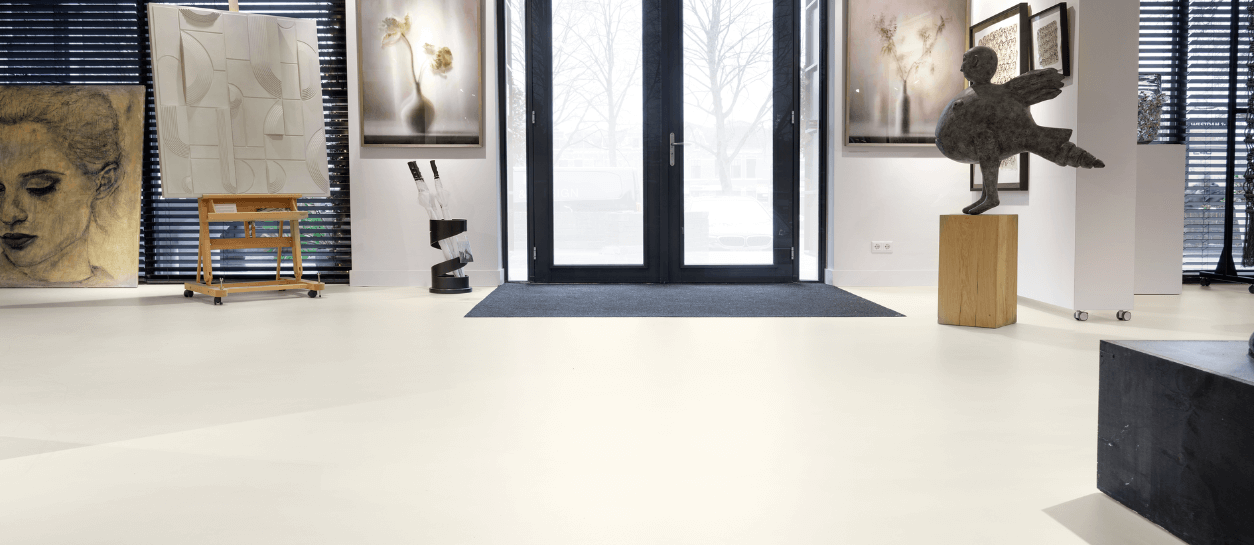 Blog
Discover the many advantages of a resin floor
A self-smoothing floor is not only seamless, durable and easy to clean. There are many more reasons to choose for a self smoothing floor.
Frequently asked questions
No, due to the open structure, Concreta is not water resistant.
We have 10 colours to choose from.
The biggest difference between the floors is the material. The self-smoothing floor is made of epoxy or polyurethane and Concreta is a cementitious product.
Yes, because the concrete floor is only a few millimetres think, the floor quickly becomes warm and you can soon enjoy warm feet.